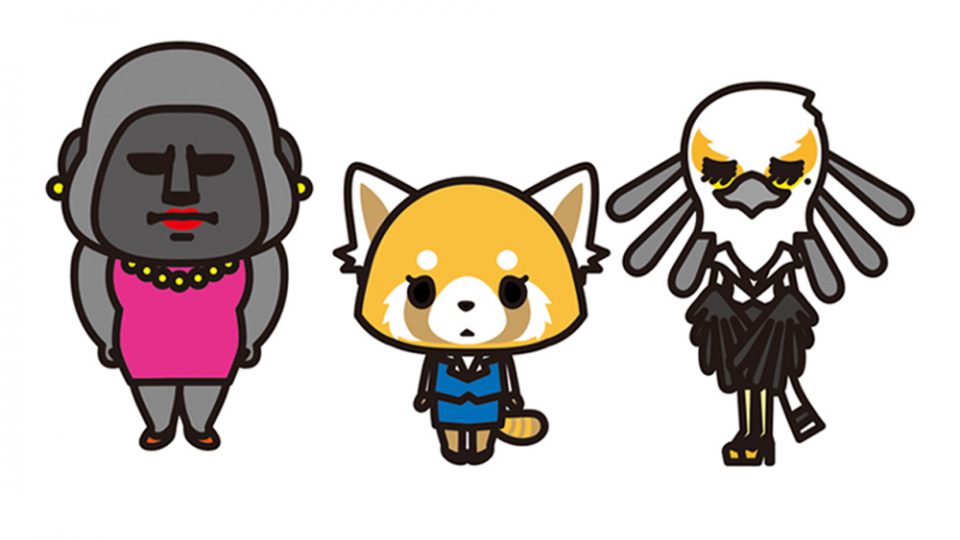 Title

Aggretsuko (King's Brunch version)
-Summary

A red panda working as a female office worker in a prestigious trading company, Akiko is frustrated by her boss's irritating work and her coworkers' foolishness, but she can't talk back to him and has to put up with it every day. Her hobby is to relieve her stress by singing death metal music at a karaoke bar by herself!
About

This short animation aired in TBS's "King's Brunch" from April 2016 to March 2018, with each episode lasting one minute. The work depicts the daily struggle in a company called Safari Park, with unique characters such as Chief Gori, a burly career woman who works in the same company, and Washumi, a talented and beautiful secretary, and other unique characters.
Format

100eps x 1min
Original work

Sanrio
Director

Rarecho
Produce

Sanrio
TBS
Fanworks
Animation ProductionYear

Fanworks
2017
Genre

Comedy
Target

Teen-up
Media partner
Related Links