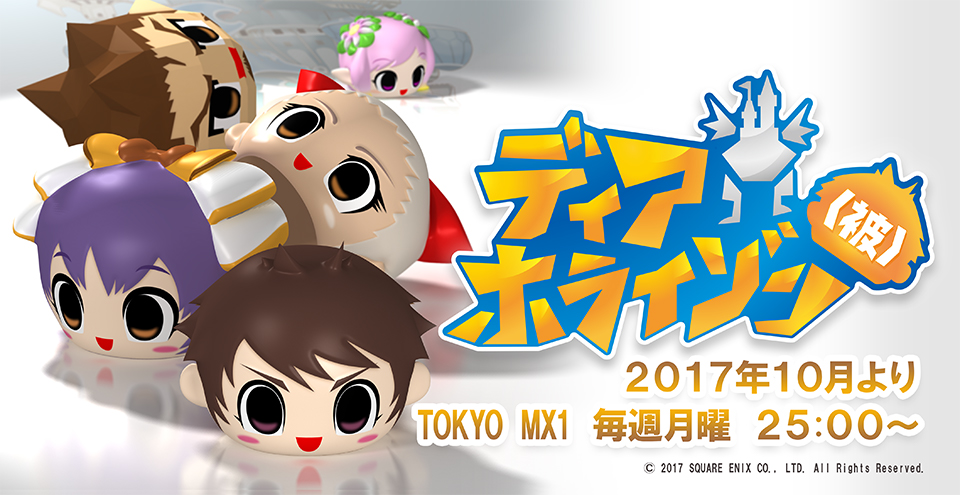 Title

Dia Horizon
Summary

In a world where unexplored lands no longer exist, adventure has lost its meaning. Adventuring has lost its meaning and has become just another job, but there are adventurers who work like salarymen…!
About

We were in charge of the production of the TV animation "Dia Horizon" for Square Enix's comprehensive entertainment project, which produces smartphone games, web animation, novels, and manga. It is a new kind of high tension anime which fuses the world of ""Dia Horizon"" and today's grim office workers' society. The director is Haruki Kasugamori, who has worked on ""LIFE! Anime"" and ""Keroro"", and he combined Flash animation and 3DCG animation techniques to create an unprecedented style of animation.
Format

12eps x 3.5mins
Original work

SQUARE ENIX "DIA HORIZON"
Director

Haruki Kasugamori
Produce

Square Enix
Fanworks
Animation Production
Year

Fanworks
2017
Genre

Comedy
Target

Teen-up
Copyright

2017 SQUARE ENIX CO., LTD.
Media partner