Greetings for the year 2022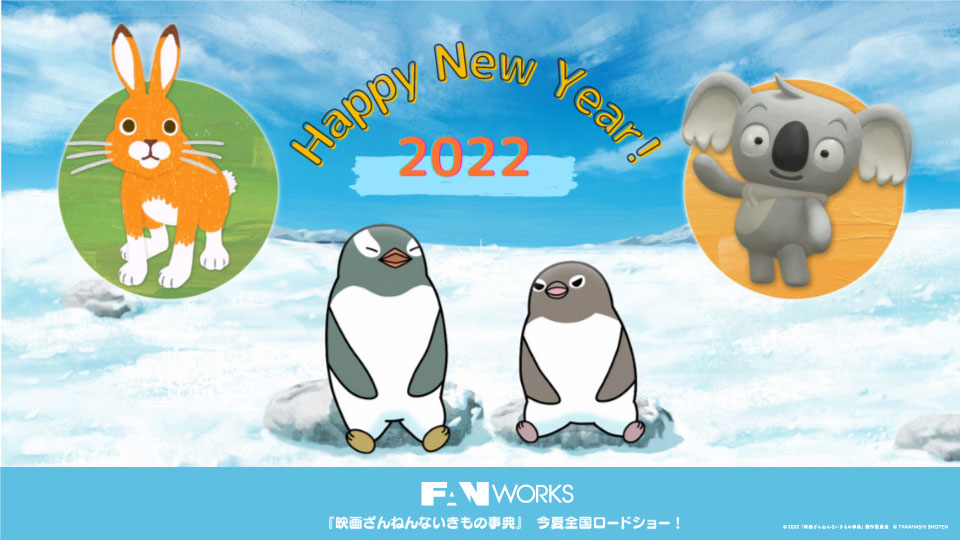 Thank you very much for your support during the past year.
This year, in the midst of the COVID-19 pandemic, we launched three TV animation series, released a theatrical movie, released a worldwide distribution animation series, prepared for a new theatrical movie, and many other projects proceeded in rapid succession. We were able to achieve good results.
We have been working on a number of Cute and Amusing Animation projects which will be released from 2022, and it has been a very exciting time in our lives. 
The new coronavirus variant "Omicron " is considered to be a serious threat, and I hope that the world will be free from it and fun life will be back again. We hope that our animation works will play a role in alleviating this situation.
Our annual New Year's greeting visuals are based on the Antarctic version of the movie "Zannen Ikimono Jiten" directed by Yuji Uchiyama, which will be released this summer. Three parts of the film, Antarctica, Australia, and Japan, are currently in production. Please look forward to its release!
Finally, we wish everyone good health, success and happiness. From all of us at Fanworks, we look forward to working with you this year.
January 1, 2022
Akira Takayama, President  Fanworks, Inc.