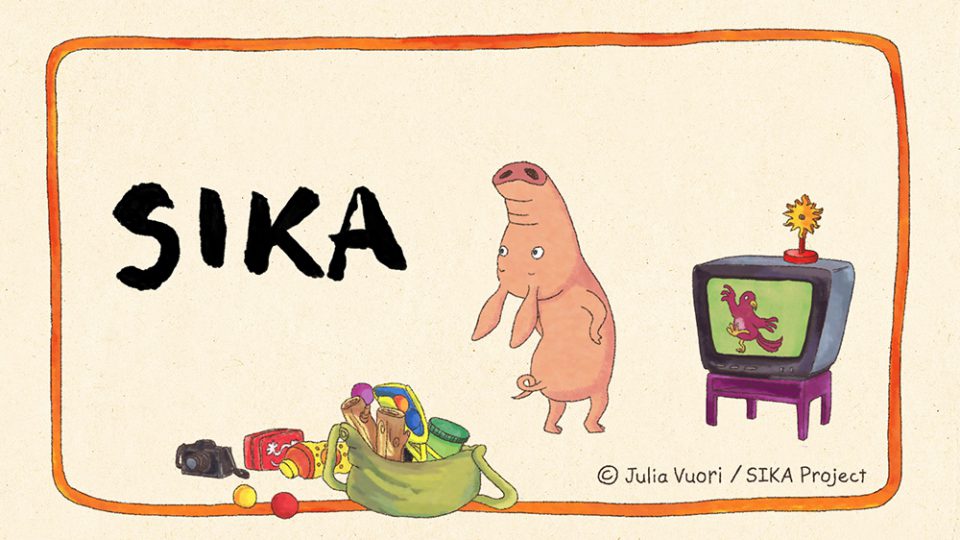 Title

SIKA
About

SIKA means ""pig"" in Finnish.
This work humorously depicts the urban and surrealistic daily life of the kind-hearted ""pig"" and his friends, who live freely every day, using sophisticated colors.

The picture book ""SIKA"" by Finnish woman writer Julia Vuori, winner of the 2001 Bologna Ragazzi Prize.
She was in charge of creating a colorful and beautiful short animation that exudes a slightly mysterious atmosphere.This short animation aired in Kids Station.
Format

3eps x About 1min Available
Original work

Based on the book "SIKA" by Julia Vori (Bunkeido)
Director

Matsui Kumi
Animation Production
Year

Fanworks
2013
Genre

Slice of life, Heartwarming
Target

All ages
Copyright

Julia Vuori
SIKA Project
Media partner
Related Links